Floppy's Phonics Sounds and Letters Programme
Since beginning the Oxford Reading Tree Floppy's Phonics Sounds and Letters programme our reading has improved with our phonics data being consistently higher than the national average. We've found the programme to be thorough, clearly progressive and structured. The children also enjoy playing the interactive activities which enable them to write and blend independently.
The programme begins in Reception and continues into Year One easing the transition. Children enter Year One blending with confidence which allows us to focus on teaching the many alternative graphemes. By using the Floppy's Phonics reading books alongside the phonics teaching materials, the children are enabled to consolidate their learning at home.
YEAR ONE PHONICS SCREENING CHECK RESULTS
(% of children reaching or exceeding 32 out of 40 words read correctly)
2012 - 79%  (National 58%) (first year of using Floppy's Phonics Sounds and Letters)
2013 - 93% (National 69%)
2014 - 87%  (National 74%) *(results dipped slightly because of 'sideways entries' of children joining us with limited phonics knowledge)
2015 - 86% (National 77%)
2016 - 94% (National 81%)
2017 - 94% (National 81%)
2018 - 92% (National 82%)
2019 - 96% (National 82%)
Factors which influence the results for us are:
Children with English as an additional language
An increasing number of children entering school with speech and language issues
Sideways entries – children who come with no alphabetic code knowledge and when assessed are starting on Phase 2 (letter-sound correspondences at the beginning of systematic phonics provision)
Children going on holiday during phonics screening week who would definitely pass - we get at least 2 per year
Use of Floppy's Phonics Sounds and Letters in a Year One class:
"Having taught Stage 5 using Floppy's Phonics Sounds and Letters to Year One children, I would highly recommend the scheme.
We start each lesson with the sound recap, using the large flash cards which provide a range of differentiated words to blend together. This also helps to widen the children's vocabulary, as it is not often you use words such as 'plateau' with Year One otherwise.
I also find the speaking and listening element involved using the interactive whiteboard with the Floppy's Phonics programme beneficial. It demonstrates the focus sound clearly and provides cumulative words for the children to practise reading and spelling. Within the class it encourages focused partner-talk and talking in extended sentences based around the sound being learnt.
When doing independent practice the multi-skills activity sheets from the scheme are excellent. They include handwriting, speaking and listening, segmenting for spelling and most importantly reading with self-assessment, which the children become very good at enabling them to reflect upon their learning.
Overall I would say Floppy's Phonics Sounds and Letters is a well-planned and all-encompassing scheme which has led to far above average results within our school."
Gemma Morgan, Year One teacher
---
Click on the individual pictures for a description of how the various resources are used.
---
Reception Independent Writing Samples:
(Note that in England, Reception children are 4 – 5 yrs old)
"These writing samples are all Reception children. They started the Floppy's Phonics Sounds and Letters programme last September (2013) and were only able to write their names at that point with just one child able to use initial sounds to attempt labelling his pictures. After a year following the programme the children were able to produce this writing independently. The results were/are amazing." Corinne Benjamin, Reception teacher
(Please click on each image in turn to see the examples in detail – then use your browser 'back' button to return to the page)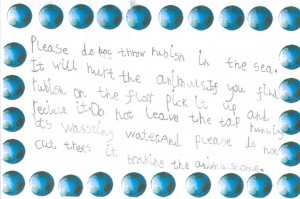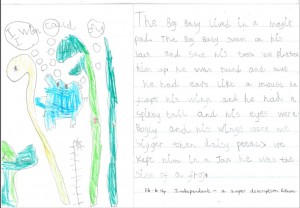 Click HERE for details of Debbie Hepplewhite's handwriting training.